Thanks to the commentator on the previous posting, I was able to find the following World Heritage Emblem.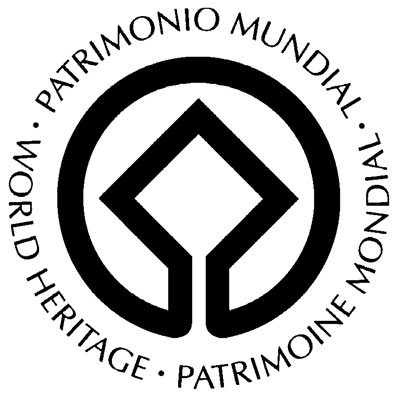 The following is from the World Heritage Center's website on the emblem:
The World Heritage emblem represents the interdependence of the world's natural and cultural diversity. It is used to identify properties protected by the World Heritage Convention and inscribed on the official World Heritage List, and represents the universal values for which the Convention stands. While the central square symbolizes the results of human skill and inspiration, the circle celebrates the gifts of nature. The emblem is round, like the world, a symbol of global protection for the heritage of all humankind.

Designed by Belgian artist Michel Olyff, it was adopted as the official emblem of the World Heritage Convention in 1978.