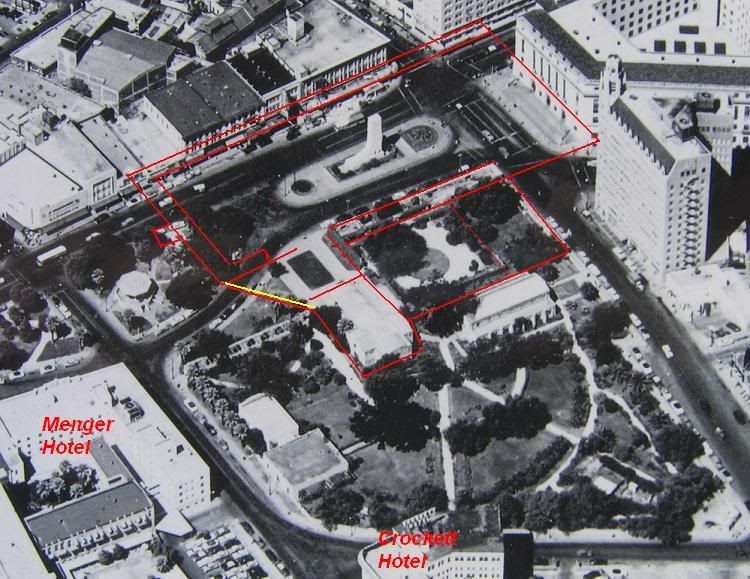 The Alamo: Red lines show original size, on photo of current location
Secretary of the Interior Sally Jewell today announced that the United States is nominating the San Antonio Missions, consisting of most of San Antonio Missions National Historical Park as well as the Alamo, for inclusion on the World Heritage List, which recognizes the most significant cultural and natural sites on the planet.
"World Heritage Sites represent an incredible opportunity for the United States to tell the world the whole story of America and the remarkable diversity of our people and beauty of our land," Jewell said. "The San Antonio Missions represents a vital part of our nation's Latino heritage and the contributions of Latinos to the building of our country."
Jewell credited former Secretary Ken Salazar, who visited San Antonio Missions in July 2012 to announce the department's intention to move forward with the nomination, for playing a key role in making it possible.