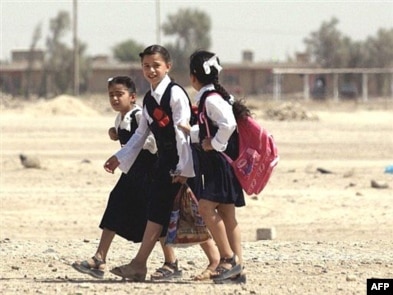 Source:
Radio Free Europe/Radio Liberty
"Despite the brutality of its former regime, Iraq was once seen as a model of education in the Arab world. The country boasted some of the region's highest literacy rates, justifying the Arabic saying, "The Egyptians write, the Lebanese publish, the Iraqis read."

"Today, up to one-quarter of Iraq's adults are illiterate.......

"International Literacy Day on September 8, which is sponsored by the United Nations Educational, Scientific,and Cultural Organization (UNESCO), is an opportunity to address these issues.

"This year, the UN agency is putting the spotlight on literacy's importance for civic participation, citizenship, and social and human development.

"The message will be delivered in Iraq, where economic sanctions imposed in the 1990s and six years of occupation and violence have dramatically affected the education system."